British Prime Minister Boris Johnson calls for an end to Russia's involvement in SWIFT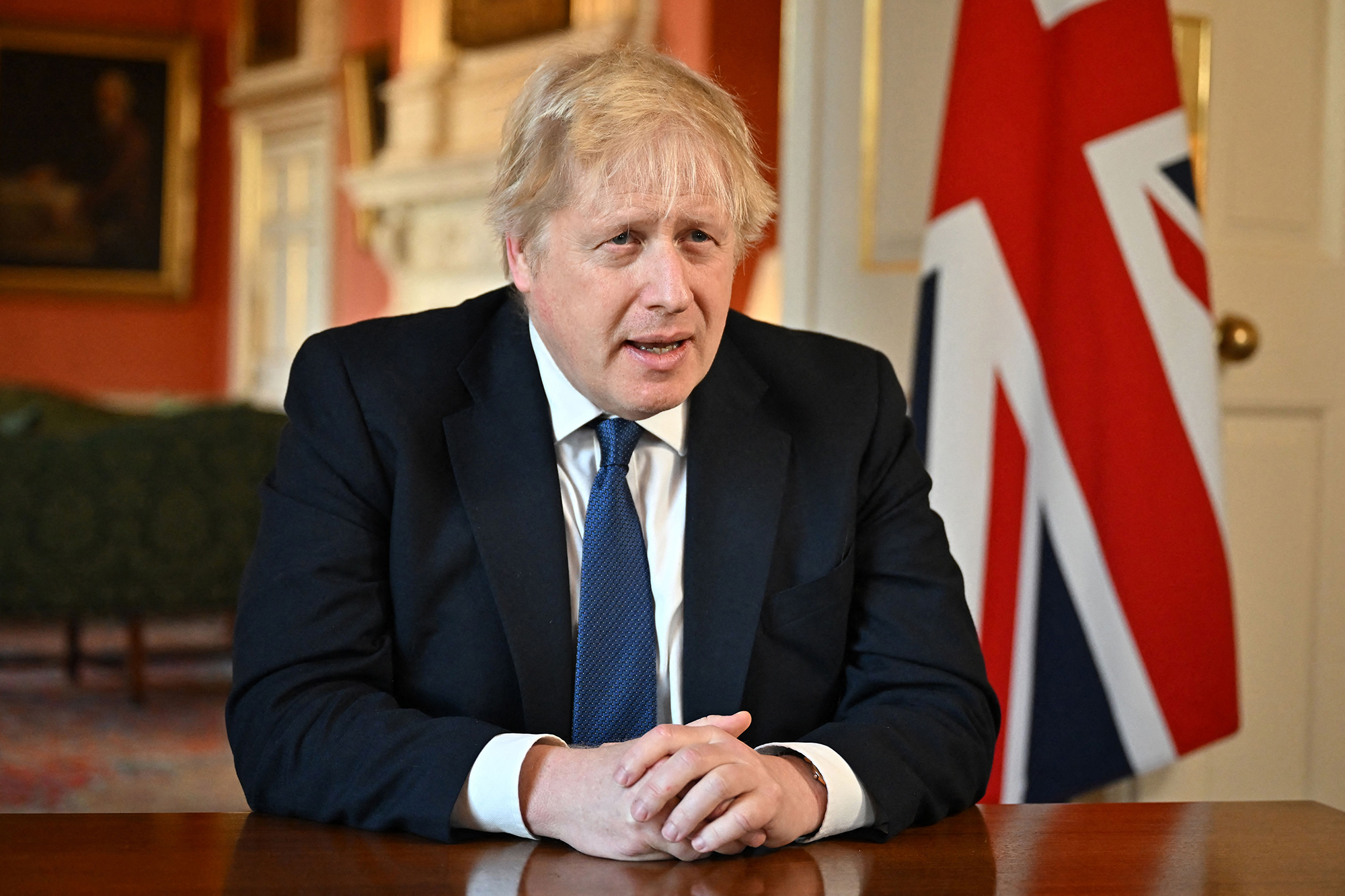 Russia's Defense Ministry has denied reports that one of its missiles hit a residential building in Kiev, saying the damage was caused by a Ukrainian anti-aircraft projectile, Russian news agencies reported on Saturday, citing a source at the ministry.
"The reports on social media about a Russian missile attack on a residential building on Lobanovsky Avenue in Kyiv are not true," the Defense Ministry source said, according to TASS and RIA Novosti. "The nature of the damage to the house indicates that an anti-aircraft missile hit it. This is clearly visible on the video.
"Obviously, during the fight against a night rocket attack on military infrastructure … of Ukraine, a failure occurred in the missile guidance system of the Ukrainian medium-range air defense system Buk -M1, and the missile hit the corner of a residential building," the source added, according to TASS and RIA Novosti.
CNN has independently contacted the Russian Defense Ministry for a response, but has yet to receive a response.
Images and video from the scene showed a heavy impact about 10 stories into the building, with the cause of the strike unclear and the extent of casualties unknown. Several apartments were completely blown out, their exterior walls and windows missing, leaving a gaping hole visible in the side of the building, as residents were evacuated.
Here is the location of the building: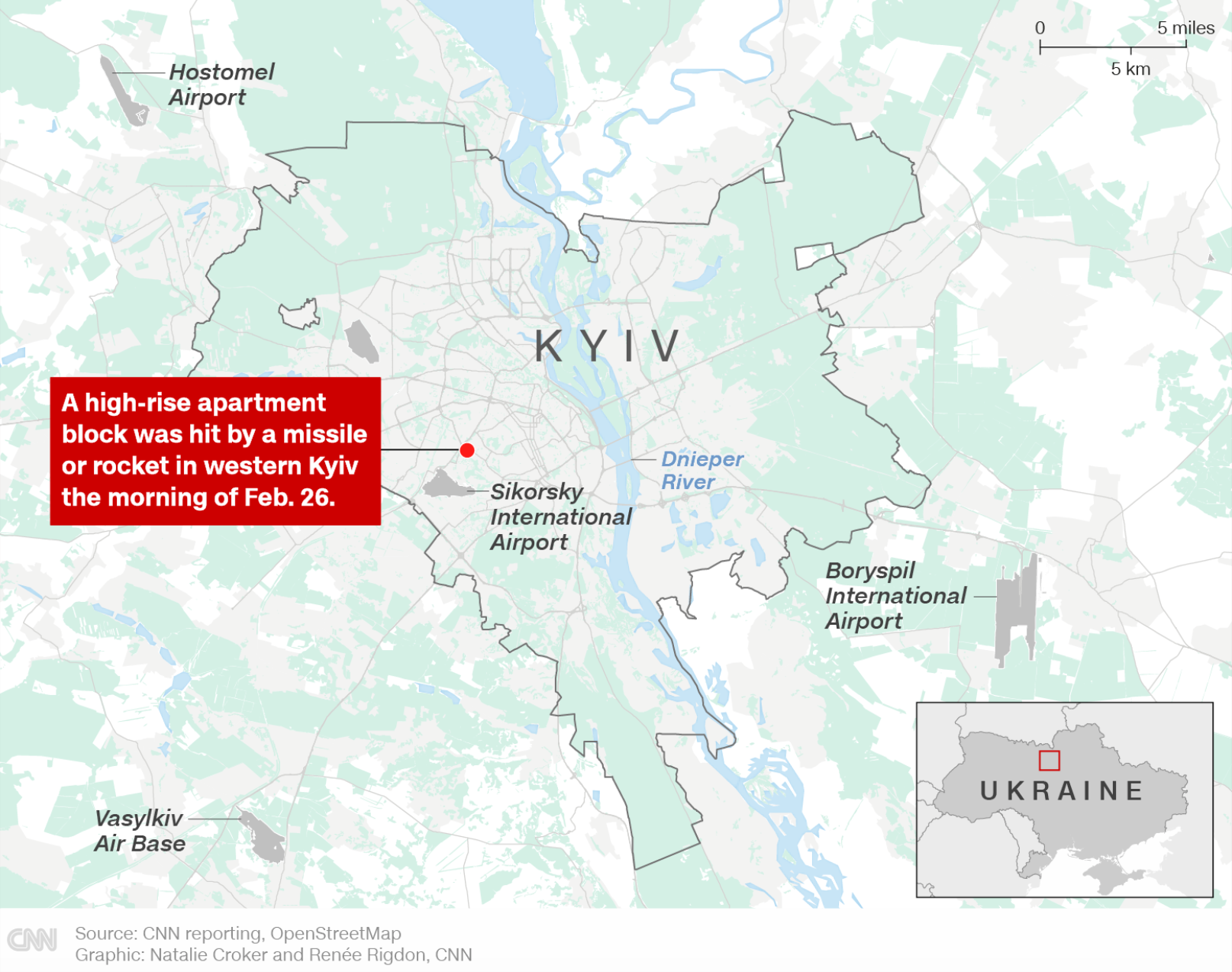 More context: Videos, photos and satellite images on social networks analyzed and geolocated by CNN confirm that on several occasions densely populated areas have been hit by Russian forces. CNN is reaching out to the Russian government for comment.
Amnesty International, in a press release on Friday, accused Russian forces of "indiscriminate attacks on civilian areas and strikes on protected assets such as hospitals", citing three examples, including an attack on Thursday near a building hospital in Vuhledar, eastern Donetsk. Region. This attack killed four civilians and injured ten others, Amnesty reported.
Learn more about the CNN examples found here.