Hong Kong experiences worst year ever for press freedom amid battle with China: 'In tatters'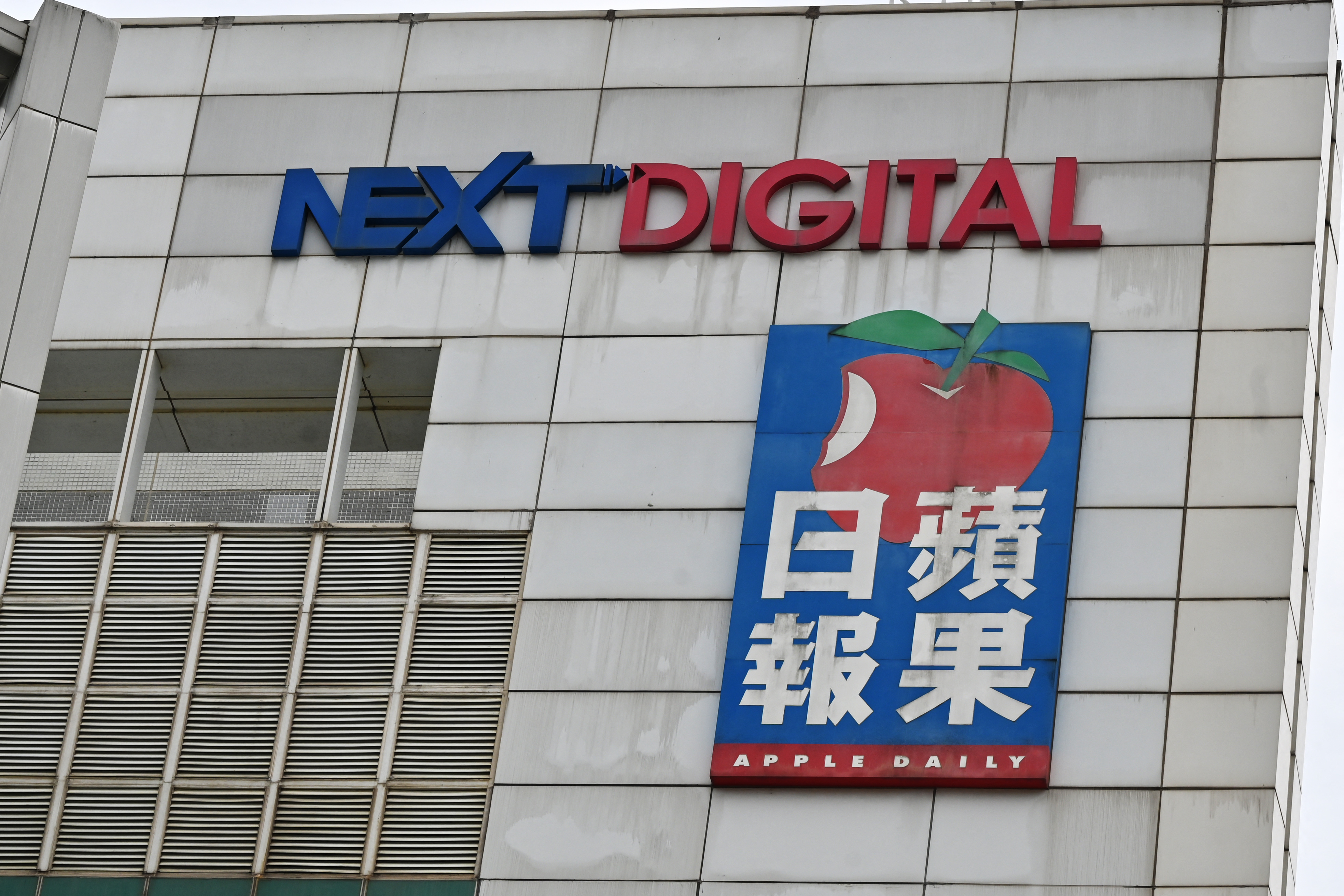 This year has been dubbed "the worst year yet" for press freedom in Hong Kong as China strives to turn the city into its own authoritarian centre.
The Hong Kong Journalists Association (HKJA), the city's main journalists' union, shared a report on Thursday that found press freedom in Hong Kong to be "in tatters" due to China's control.
The report says threats to press freedom in the media have increased dramatically over the past year.
"The repression exerted by the authorities is felt in different forms of media; freedoms have seriously deteriorated under a repressive government," the report said.
China's work to suppress the media took a drastic turn this year after Apple Daily, Hong Kong's main newspaper has been shut down.
In June, the newspaper's offices were raided by around 500 police officers and the arrests of scores of journalists and editors demonstrated Beijing's stranglehold on the "pro-democracy" outlet.
More than 1,000 people, including 700 journalists, lost their jobs in the shutdown, and executives of the newspaper and its main publisher, Next Digital, were jailed for trying to undermine the national security law.
Beijing has moved into Hong Kong in recent years, striving to take control of the region of 7.5 million people.
The Hong Kong Journalists' Union now fears that China will impose "false news" laws, which would further stifle journalists and press freedom. The law and the recent arrests of these media stalwarts have done significant damage by "tightening the search for data in public records and unilaterally redefining journalists", according to the report.
The report also adds, "HKJA is not only concerned about the unemployment of hundreds of media workers caused by the closure of this outlet, but also the erosion of freedom and damage to the diverse media scene.
He said the arrests of "media professionals are also detrimental to the city's international reputation, especially when Hong Kong prides itself on its free flow of information and free exchange of ideas."
The union's concern is how China has allegedly turned the city's public broadcaster, Radio Television Hong Kong (RTHK) into "a government propaganda machine" by taking over the company and making sweeping changes to the staff and programming.
The report says the National Security Act "is being weaponized, the 'Fake News Act' offered another sharp knife to the government, famous writers and broadcasters paid the price and the foreign press plans to withdraw from Hong Kong."
Ronson Chan, president of the HKJA, told the Hong Kong Free Press that "there are already many knives hanging over journalists' heads like laws against sedition and incitement, so we don't need another so-called false news law".
Newsweek contacted the HKJA for further comment, but did not receive a response in time for publication.