MSMEs need digital transformation to access wider markets: Minister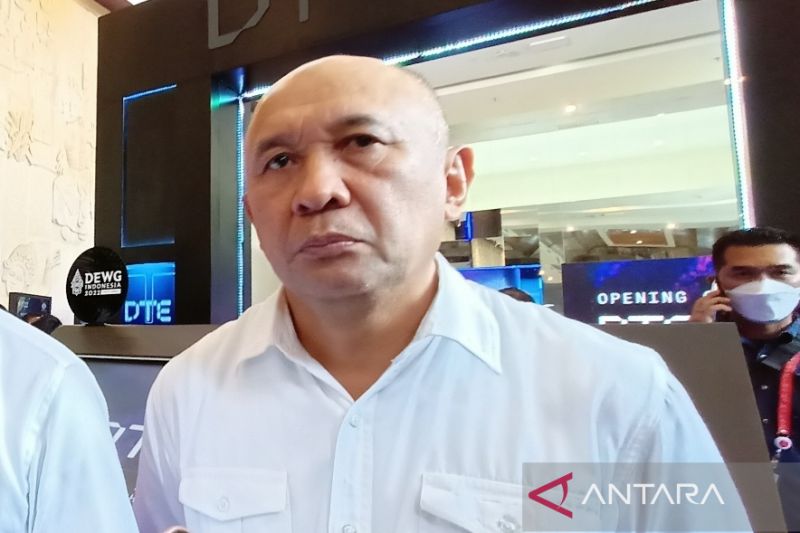 Badung, Bali (ANTARA) – Minister of Cooperatives and Small and Medium Enterprises (SMEs), Teten Masduki, has said that micro, small and medium enterprises (MSME) players need digital transformation to gain access to larger markets.
"MSMEs need digital transformation for several things, (one of which is) to access wider markets," he said after attending the opening of the Digital Transformation Expo. (DTE) held at the Bali Nusa Dua Convention Center, here on Sunday.
Besides access to wider markets, digital transformation can also be used by MSMEs to access finance, raw materials and entrepreneurship development.
Masduki praised the ongoing digital transformation of MSMEs. According to him, at least 21 million MSMEs in the country have entered the digital ecosystem.
Related News: MSMEs, pillar of Indonesia's digital and economic transformation : BI
He noted that continuous infrastructure improvements and many new initiatives by various parties, including digital platforms, will help more MSMEs to enter the digital ecosystem.
"With improved infrastructure, including many new initiatives, these digital platforms on a smaller or local scale will provide opportunities for MSME players around the world to enter the digital economy," he said. declared.
The Minister further noted that MSMEs can make the most of the metaverse technology which has currently started to develop in order to go digital.
He felt that the metaverse has many benefits for MSMEs, especially in terms of sales and promotions.
"The metaverse is good; there will be an increase in turnover. In my opinion, because with the metaverse you can try to buy cosmetics or clothes yourself, I think that will increase online sales. (It's) good for promotion," he said. said.
DTE is a technological exhibition prepared by the Ministry of Communication and Informatics on the sidelines of the G20 Summit.
The exhibition is open to the public and is held at the Bali Nusa Dua Convention Center, Pecatu Hall 3 and 5, from November 13 to 17, 2022.
Related News: Ministry helps MSMEs go digital with virtual exhibition
Related News: Millennials can support development of digital economy: ministry