News and notes from Hubert Davis' press conference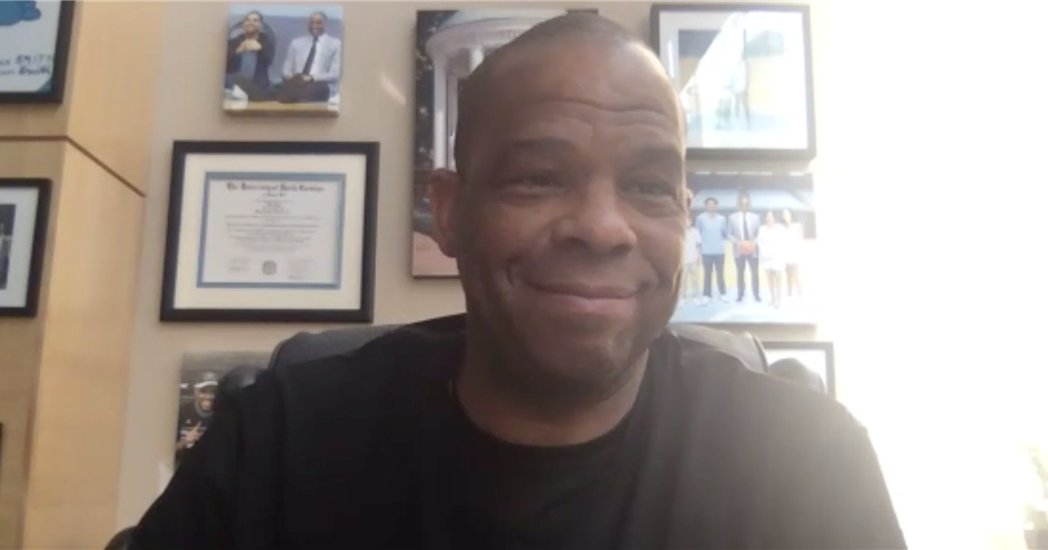 CHAPEL HILL, NC — Hubert Davis met with reporters Monday during the ACC's weekly conference call ahead of North Carolina's game against Pittsburgh on Wednesday. Here are our race notes of what Davis said…
* Asked how the rotation and the team have adjusted with Dawson Garcia and Anthony Harris out of the rotation. He believes that the team has improved defensively, especially when it comes to communication on the field, in addition to taking care of the basketball. Ratings UNC has won six of its last seven games. Also satisfied with the production of the bench. "I was really happy against Florida State, the production on the bench. With Puff's combination [Johnson] and Kerwin [Walton] and Dontrez [Styles], we scored those 22 points off the bench. That type of production, not just in points, Puff Johnson has stepped up and taken care of, just the offensive rebound, second chance opportunities, energy and effort off the bench really helps our starters who for the most part, everything throughout the whole season they played a lot of minutes."
* Re: Kerwin Walton, Davis says second-year wing was the only one to make threes, so for him to be effective on the offensive end he needed to be more aggressive offensively. In the last two games he was more aggressive and therefore played better offensively.
"One of the things I've always said to Kerwin is that I don't watch him and I don't want him to be just a shooter. I want him to be a basketball player. So if your shots don't come in, what can you do to make our team successful on the pitch and you know "With Kerwin's size as a winger, I think he can be a great defensive player. I think he can distribute the basketball because he is a willing passer. I think he can handle basketball. I think he can bounce back. And those are things that I think can have a huge impact from a positive point of view for our team in addition to their ability to get the ball from outside."
* Anthony Harris' personality in the locker room and his work ethic in preparing his teammates in training has been beneficial to the team. He sets a good example in how to celebrate others on the bench even if he is not able to play. "I'm so glad Ant is part of this program."
* Asked about Dontrez Styles and Leaky Black opening up about therapy in recent weeks. It's something we talk about in the program. Players are required to come into the office three times a week and they cannot talk about basketball at those times. Believes that communicating with players allows them to be vulnerable and comfortable in using their voice.
* "I want basketball players. I don't want specialists. I don't want 3-point specialists or defensive specialists or energy and effort specialists. I want basketball players. The only difference between Kerwin and Armando is size. I want them to be able to handle the basketball, distribute, rebound, defend, shoot the ball, make threes, get to the free throw line, play games of energy and effort."
* Says Styles gained more playing time by playing better in practice. Players save time by playing well in practice and then playing well once on the pitch. The players who play the most are those who have played the best in training and in game situations.
* The biggest difference for Davis as a head coach is that social media wasn't much of a thing when he was an NBA player or when he was at ESPN. That has changed now. The other side is that he was in the limelight in the NBA and ESPN. The spotlight is so bright now that his wife and kids have entered the mix.
* Says Puff Johnson isn't weighed down by minutes. He just wants to play, so when he comes in he plays hard and brings something positive every time he steps on the pitch.