'Political developments' influenced Church's decision to support same-sex marriage: senior Anglican minister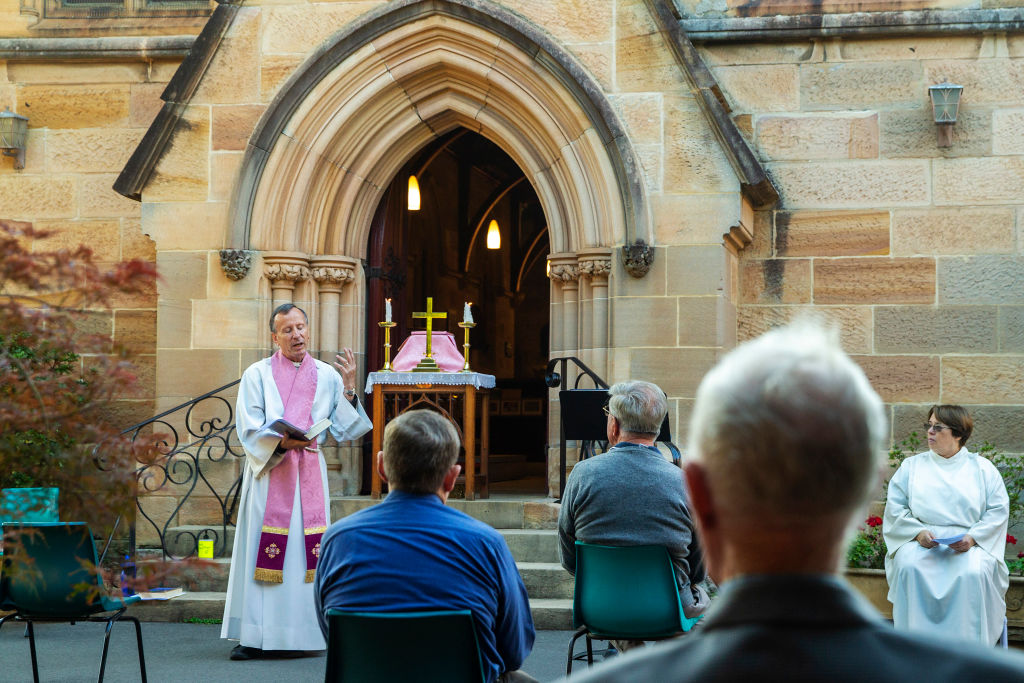 A senior Australian Anglican minister has said the Anglican Church's position in the same-sex marriage debate has been influenced by global political trends rather than the authority of the Bible.
The comment comes after Australia's General Synod in May saw a majority of bishops refuse to affirm male-female marriage, with progressive bishops saying it excludes the LGBT community.
Zachary Veron, senior minister at Bayside Anglican Church in Sydney, told The Epoch Times that the traditional concept that marriage is between a man and a woman "shouldn't be controversial" because it has "been the case for ages." thousands of years".
Veron argued that while those who adhere to such a concept are criticized as discriminatory, people who "wish to reject the clear teaching of the Bible are the ones who cause the tension". [within the church]."
"It would be unthinkable but here we are; that certain sections of the Anglican Church wish to bless what the Bible calls sin," Veron said.
As progressivism pervades the church and various agencies, the Anglican minister believes that those who propose progressive tendencies to reform their understanding of the teachings of the Bible "usually make themselves the victim to win over wavering public opinion".
"It corresponds to political developments around the world," he noted.
"Social ethics in the Western world folds into all sorts of issues, from equality to abortion, from marriage to education. The pace of social change is quite breathtaking.
"And it appears that certain sections of certain churches, not just the Anglican Church but also other denominations, are being influenced by these developments."
Australia legalized same-sex marriage in 2017, which has seen some individual dioceses move to bless same-sex couples. The move has divided Anglicans, some of whom established a new diocese in August in response to what they called the rejection of marriage ethics and the "watering down of standards of behavior" by clergy and church workers. 'church.
Loyalty debate
The Anglican Bishop of Tasmania, Richard Condie, president of the new Southern Cross Diocese, described the diocese in a press release on August 15 as a "new structure for Anglicans in Australia who can no longer sit under their bishop".
However, Charles Sturt University theologian Matthew Anstey argued that progressive Anglicans believe they "are wholly faithful to Scripture and to God, and that our faith is genuine and genuine".
"We also reject the claim that you are able to pass judgment on our faith," he said. Told the Australian Broadcasting Corporation on August 17.
Previously, Anstey wrote in a comment in June. 1 that "for us, the progressive vision is one of a broad, global and open Anglican Church, a community where diversity is welcomed and embraced – in theology, liturgy and, above all, human sexuality.
"And we argue that the conservative view is narrow, exclusive, hegemonic."
Read more
The failed Soviet experiment with "free love"
Meanwhile, Anglican minister Veron believes the main reason for the conflict over the issue of human sexuality may come down to how people perceive the role of religious education in their lives.
"Few Anglicans in Australia will say that it (the Bible) is our main source of authority and how we should live, think, coordinate and live with other people. They would say it is one of many authorities and not necessarily the main or foreign one.
"[However] those who regard the Bible as the primary authority on matters of faith [think] it is a line we cannot cross," he said.