Press freedom groups to convene popular tribunal over murders of journalists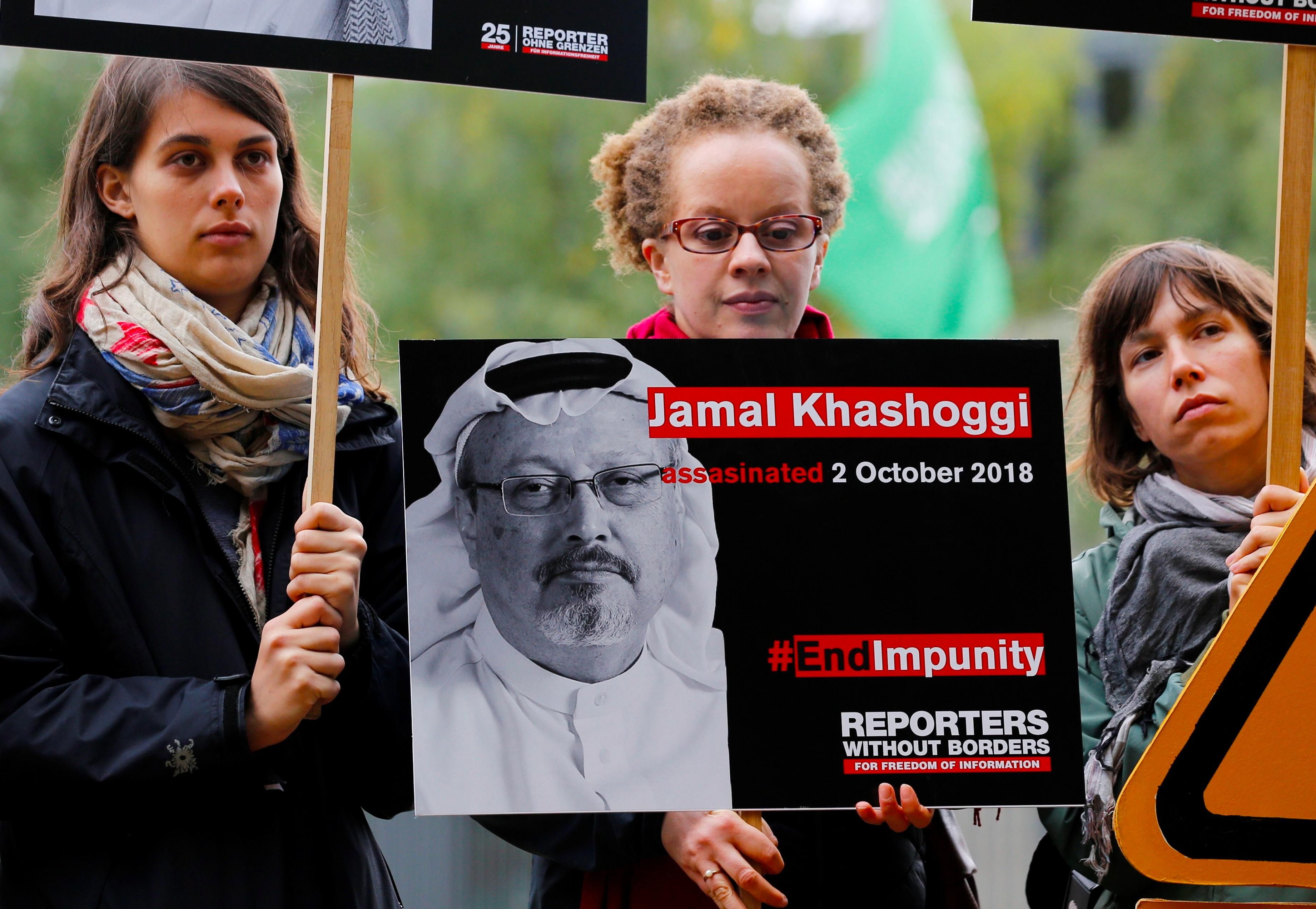 Denouncing the level of impunity in cases involving the murders of journalists, three international press freedom groups announced on Tuesday the creation of a people's court to hold perpetrators to account and ensure justice for them. journalists who were killed for doing their job.
Following a request to the Permanent People's Court in Rome, Free Press Unlimited (FPU), the Committee to Protect Journalists (CPJ) and Reporters Without Borders (RSF) will convene a People's Court to investigate three murders — those de Lasantha Wickrematunge in Sri Lanka, Miguel Ángel López Velasco in Mexico and Nabil Al-Sharbaji in Syria.
"The frequency of serious violations committed against journalists, coupled with the prevailing high levels of impunity, is alarming.
—Almudena Bernabeu, prosecutor
"We are taking killers of journalists to The Hague because the states will not do it",
noted
Nathan Stewart of Starling Campaigns, who helps promote the tribunal.
Key witnesses will include family members of other international journalists who were killed for their reporting, including Hatice Cengiz, fiancee of Washington post columnist Jamal Khashoggi, assassinated in 2018 in Saudi Arabia.
"Since 1992, more than 1,400 journalists have been killed, and in eight out of ten cases where a journalist is assassinated, the killers are released," the three organizations said in a statement. "The still high level of impunity perpetuates a cycle of violence against journalists, posing a threat to freedom of expression.
The opening hearing will be held in The Hague on November 2 – the International Day to End Impunity for Crimes Against Journalists – and the tribunal will be convened until May 2022. By announcing the ongoing hearings, the Groups noted on Tuesday that there were only 40 days since the last recorded murder of a journalist.
"His name was Jacinto," the groups said of Jacinto Romero Flores, a reporter covering crime and corruption in Ixtaczoquitlán, Mexico, when he was killed on August 19 after apparently receiving multiple threats from a local policeman.
Christophe Deloire, secretary general of RSF, said the court's objectives go "beyond denouncing and humiliating the authorities who allow a horrific level of impunity".
"This is to give a concrete and useful example of what the judiciary should do," said Deloire.
International human rights lawyer Almudena Bernabeu will serve as the people's court prosecutor.
"Freedom of expression is an essential human right," said the Bernabeu. "And yet, the frequency of serious violations committed against journalists, coupled with the prevailing high levels of impunity, is alarming. It is time for states to be held to account.
Wickrematunge was killed in 2009 after revealing an arms deal involving the Sri Lankan Secretary of Defense. López Velasco was killed with his family in 2011 after covering up kidnappings, drug trafficking and other crimes in Veracruz, Mexico, and Al-Sharbaji was killed in a military prison in Syria in 2015.
"The role of the court is important in securing justice for these brave journalists, but it also gives family members and colleagues the opportunity to speak out and share their own stories and the impact of these brutal killings," said Joel Simon, executive director of CPJ.
"Those who remain have worked tirelessly to keep the stories of these journalists alive, often in the face of threats and harassment," he added. "Their voices have been crucial in the ongoing efforts to fight impunity."