Ukrainian journalist calls Putin "Hitler" during NATO press briefing: video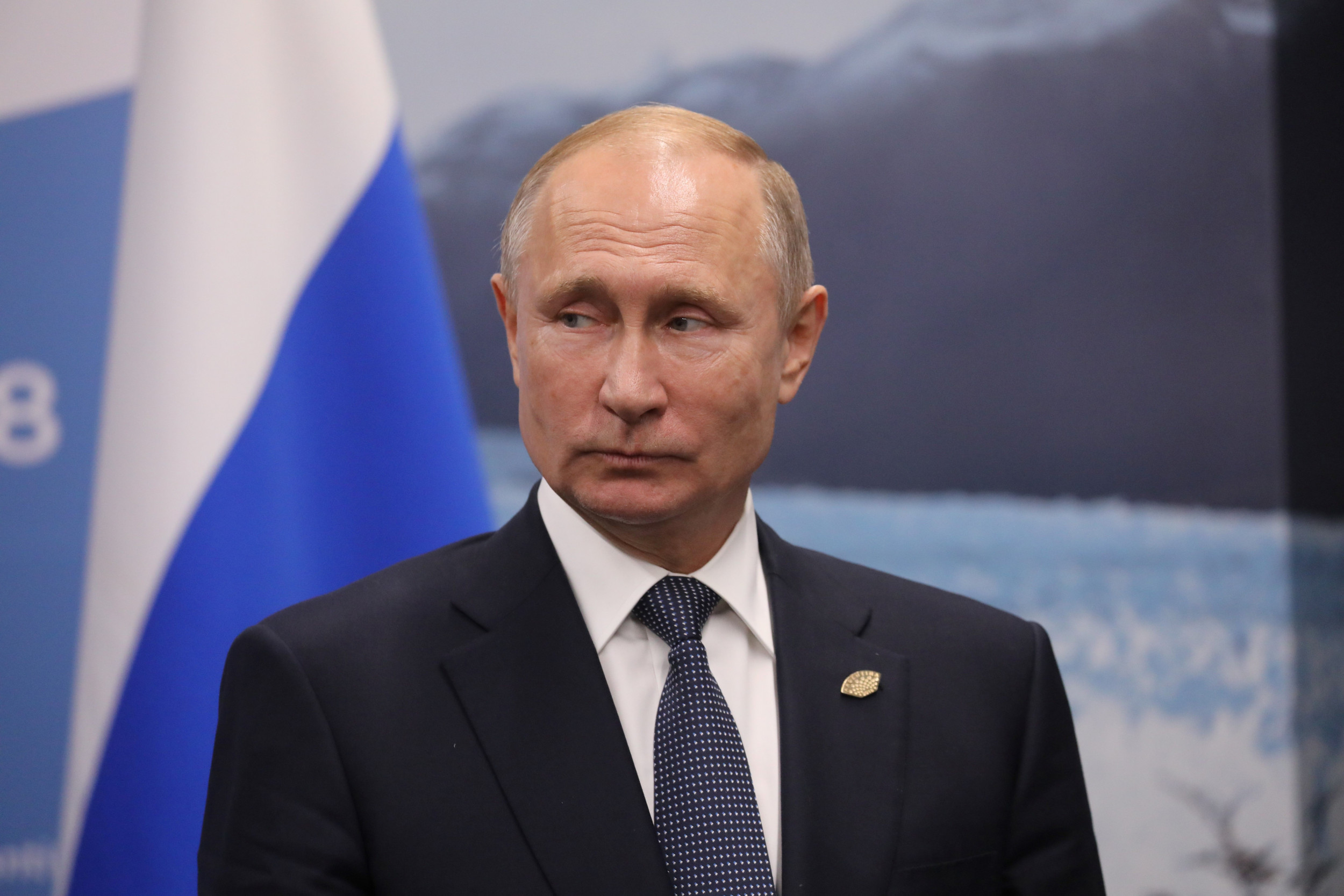 A video showing the moment a Ukrainian journalist called Vladimir Putin "Hitler" during a NATO press briefing on Thursday has gone viral.
The staple was posted to Reddit's "Interesting As F**k" forum on Thursday by u/mrdaweeeed and has so far received over 14,000 upvotes. The slip would have been accidental. However, the journalist would not be the first in recent days to compare – intentionally or not – the Russian president to the former Nazi leader.
Thursday's press conference was hosted by NATO Secretary General Jens Stoltenberg on the recent Russian attack on Ukraine. In his address, he condemned the attack and vowed that NATO would "do whatever is necessary to protect the Alliance from aggression", according to a transcript of the briefing. found on NATO website.
Ukraine, however, is not a member nation, meaning NATO "will not initiate any military action in support of Ukraine," ABC News reported. That said, some NATO member countries have pledged to "provide arms, ammunition and other equipment to Ukraine" to help the country defend itself against Russia.
Still, Ukrainian journalist Iryna Somer wanted to know how NATO intended to push Putin back in light of the recent attack, so she asked about an "anti-Putin coalition". In doing so, however, she made her now-viral Freudian slip.
"Secretary General, we all know that NATO will not fight for Ukraine. But don't you think it's time for NATO to build a sorry anti-Hitler, anti-Putin coalition? Thank you" , she asked.
The viral music video ended before Stoltenberg's response. But according to the transcript of the briefing, Stoltenberg told Somer: "NATO stands in solidarity with Ukraine and NATO allies are imposing significant costs on Russia for the reckless invasion of Ukraine.
"NATO allies, in close coordination with the European Union and other partners around the world, are now imposing severe economic sanctions on Russia," he continued.
"We continue to unite in condemning the full-scale Russian invasion of Ukraine and the Allies are also united in sending the message that we will never accept the brutal violation of international law that we see taking place as Russia now invades Ukraine."
As noted earlier, Somer is not the first to compare Putin to Hitler. The New York Post reported Wednesday that Speaker of the House of Representatives Nancy Pelosi, a California Democrat, "likened Putin sending Russian 'peacekeeping' troops to Ukraine's breakaway areas on Monday to the Nazi takeover of Czechoslovakia before the Second World War".
"It's a very perverse move by Vladimir Putin," Pelosi said, according to the newspaper. "You can't ignore what Putin is doing. And no one is ignoring it of course, but you can't take it any lighter than what it is: an all-out assault on democracy."