WATCH LIVE: Prime Minister Scott Morrison holds press conference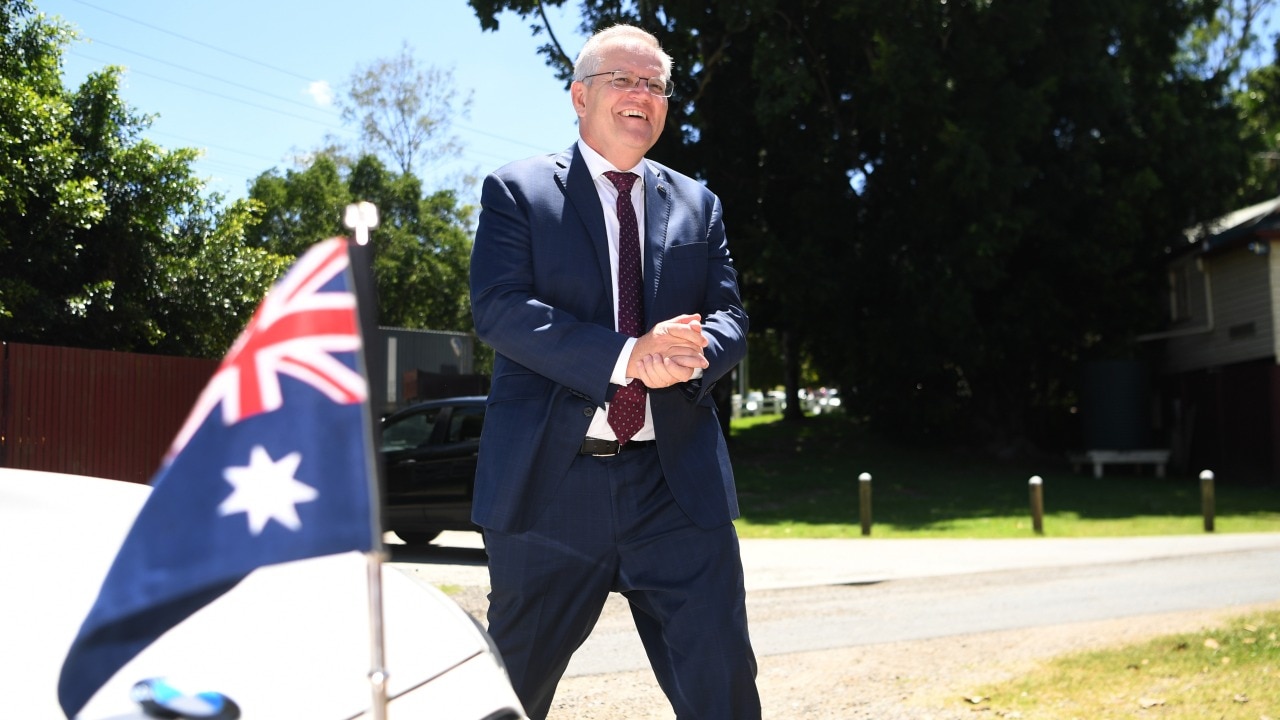 Prime Minister Scott Morrison expects the National Cabinet to approve further changes to isolation rules for close contact in specific sectors as Omicron puts increased pressure on the country's critical supply chain.
Prime Minister Scott Morrison urged Australians to be resilient in the face of the Omicron variant during a coronavirus update on Monday morning.
"Omicron is a change of gears and we have to get through it – that's what Omicron is," he said at a press conference.
"We are dealing with a significant volume of cases but we do not see the same proportionate impact compared to previous variants in terms of impact on hospitalizations, intensive care and ventilated patients."
Nationwide, 5,097 hospital patients who have the virus, the prime minister said but added "it does not mean they went to hospital because of COVID."
"It meant they were in the hospital and they had COVID."
He pointed out that up to half of patients receiving intensive care were admitted for reasons other than COVID.
"Of course, living with COVID today means we continue to make sure we continue with the immunization program," Mr. Morrison said as he marked the next phase of the national immunization program.
Starting Monday, children aged five to 11 will be able to come forward and receive their first dose of a COVID-19 vaccine just weeks before the start of the new school year.
Nationwide, 2.3 million children are now eligible, with 835,000 doses available at 6,000 sites.
Mr. Morrison confirmed that 5,100 children in the cohort of five to eleven have already received a vaccine because of the priority reunions.
Mr Morrison also started the nation's recall program, which saw 1.3 million third doses administered last week.
Deployment is also five times faster than with the first doses and twice as fast as with the second doses.
He again warned people about the risks posed by the virus to the unvaccinated.
"If you want to end up in the hospital, not getting vaccinated against this virus is the most likely way to find yourself there.
"So please take the availability of these vaccines which are available to all Australians, free of charge, across the country. "
The PM also signaled another planned change to close contact rules for people working in the critical supply chain.
The medical expert group, AHPPC, has approved a new set of provisions for workers in food processing, production and distribution as well as emergency services that would allow them to return to work if declared close contact and are symptomatic.
The proposal was sent directly to the National Cabinet for approval, which Mr Morrison said will happen on Monday morning.
"The next step is to extend this to other critical sectors and we are looking in particular at the transport sector… and other distribution tasks," he said.
"So not in front of the customer… we're not talking about the people who work at the checkouts. Anyone in front of the customer is not.
"As the number of cases continues to increase, the volume of cases will of course have an inevitable impact on the workforce and so we are looking to maximize those who can stay in the workforce.
"And I must note that these provisions are already in place in the elderly care sector."
Mr. Morrison further acknowledged the impact of the increased caseload on business and consumer spending.
"It's predictable and understandable and it will be for some time to come as Omicron progresses and reaches its peak.
"This means it's very difficult for businesses and so we are working to make sure that we can mitigate the impacts on businesses.
"The attorney general is leading a process with the states and territories that we believe should be concluded in time for the National Cabinet on Thursday, which will remove any suggestion that small and medium-sized businesses should test their staff."
He also pointed out that in all of Australia's jurisdictions – with the possible exception of Western Australia – there are no more exhibition venues, which is less of a worry for businesses.